Hi Everyone
Well I have been working on a number of things in the back ground to spice things up a bit.
Big one first.... IW4X https://xlabs.dev/ have a look here it explains how to setup the game etc.
This is the latest conversion for MW2 and in my opinion it is at another level in comparison to other conversions of previous cod games. It has a huge following regarding development and has quite a good player base. This browser image was grabbed at 5pm today.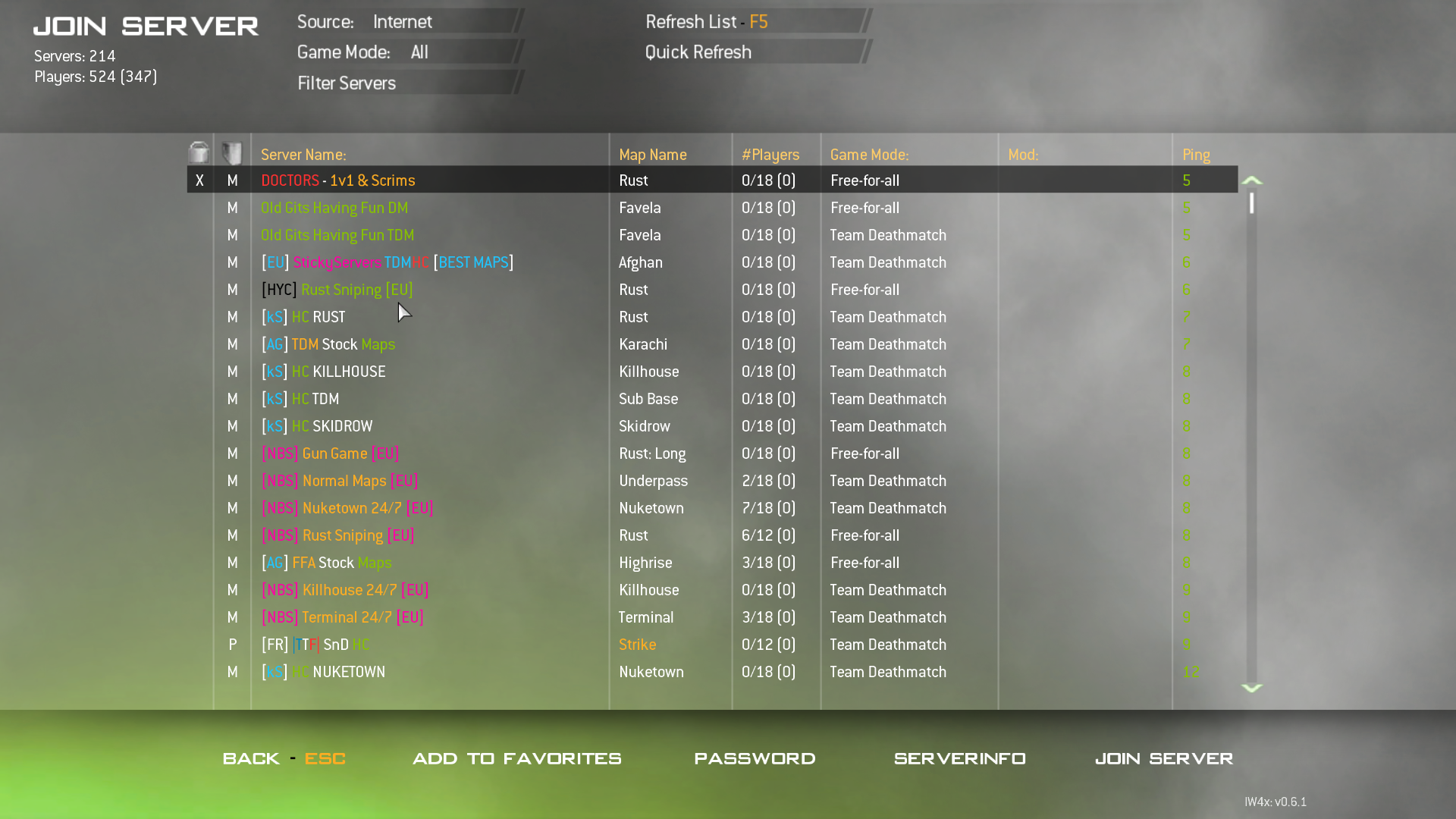 There is also a great admin tool to manage players and stats, the guys have also added anti cheat plus VPN detection.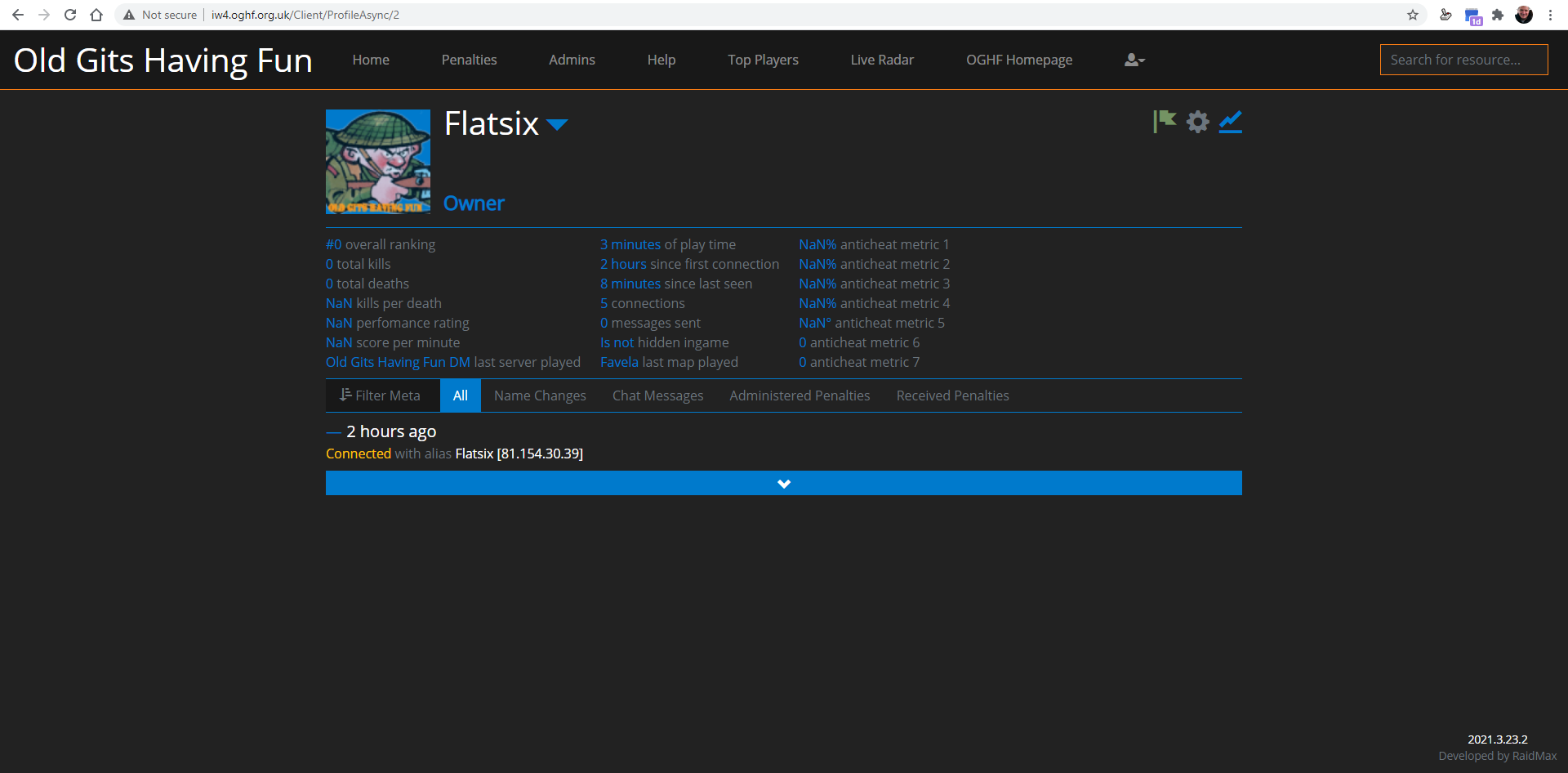 I have setup three servers under the name OGHF and also setup the admin tool @
http://iw4.oghf.org.uk
Would be interested in feedback and any current game admin who gives it a whirl let me know and I will set you up with the same level on these servers.
One thing I am very interested in is the effectiveness of the admin tool as this will also work with cod4x, the developer is very active and releases almost daily. Things like VPN detection maybe useful on other servers. It is too new to just start using instead of B3 but we can gain experience with it during our new iw4x journey.
Finally there are also a fairly large number of custom maps available for IW4X too.
Next is our voice server offering, currently TeamSpeak is our choice for the main tool, historically we have had a dabble with discord and the server is still live but the two are disjointed. Discord integrations add lots of useful tools for players and admins.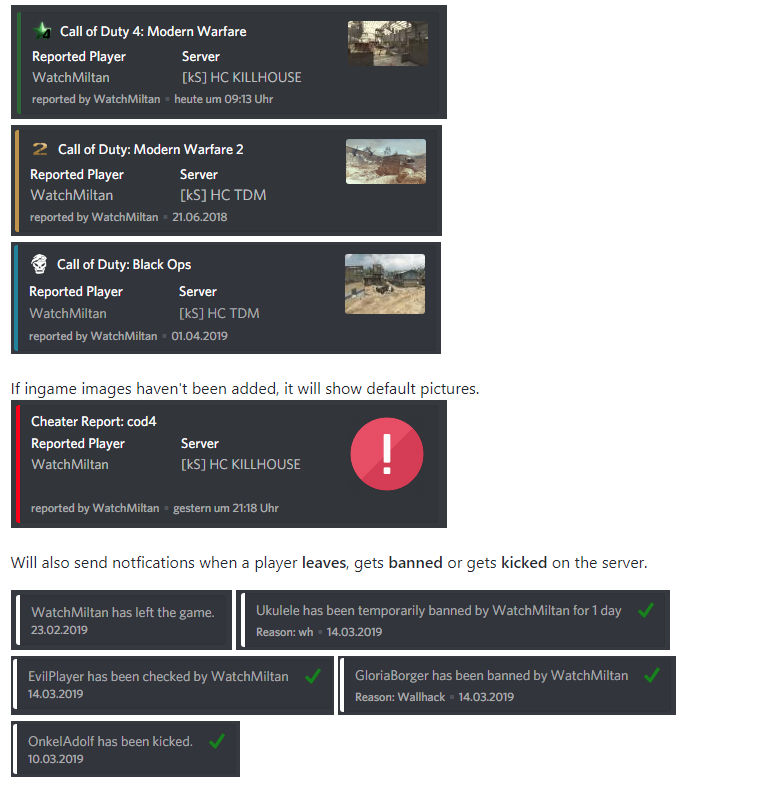 So my plan is to link TeamSpeak and discord, the TeamSpeak server will be the foundation and I will rebuild the Discord server to match. This is an experiment and may not be permanent but I can see a lot of positives that can come from the use of discord integrations.
One key point is don't get to emotional if you loose roles or stuff from discord as my approach here will be pretty much a clean start.
Well this should create a few comments etc over the next couple of weeks..
Cheers
---

---