Hi Folks
Some of you may have noticed that the update function in COD4X has stopped and if you ever visit their site also noticed that that has been down for over a week.
This is why, the owner has got him self in a pickle by being locked out of the google account that was used to register the domain cod4x.me which has now expired.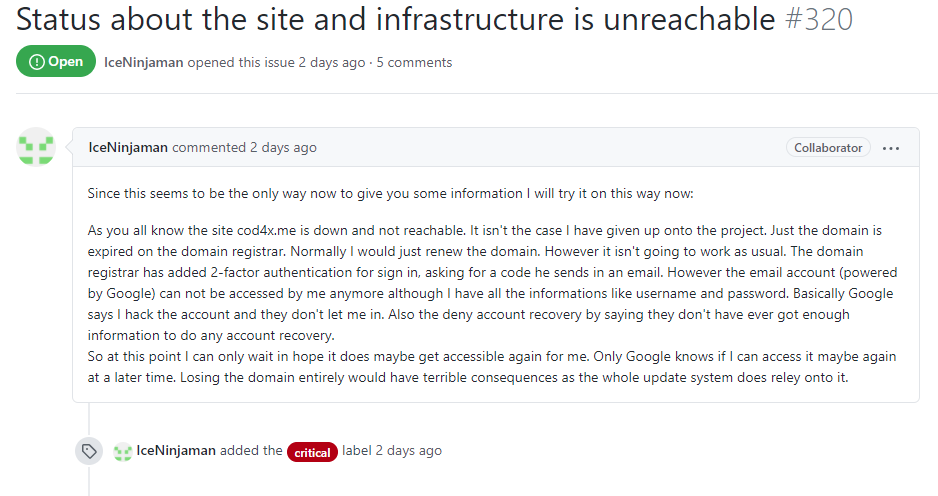 Hopefully they will get this sorted soon as without the client files it stops people gaining access to our servers. For the observant among you, it my have been noticed that we have had a lot of registrations over the past few days. That is driven by the fact that we host the client files in our forum and people are looking hard for them across the internet. They seem to be finding them from our youtube tutorial.

Fingers crossed this issue will not have an impact on the ability for the servers to run in the period whilst we wait for the cod4x.me issue to be resolved, but I will keep you updated.
Worse than keeping an old car going these vintage dedicated servers, what with all the World at War issues as well

Cheers
---

---
There are no replies made for this post yet.
Be one of the first to reply to this post!